Make Music Yours at Bookmans
Tracks in wax, album rock, vintage cassettes or the latest thing, the Bookmans Music Department has what you're looking for. Together, our customer base of avid music fans and our staff with great taste, compiled a rare and alluring collection of tunes. Discover vinyl, CDs and cassette tapes in our menagerie of music. Ask a friendly Bookmans team member for recommendations. We're happy to help! John Lennon said, "Music is everybody's possession." Make music yours at Bookmans.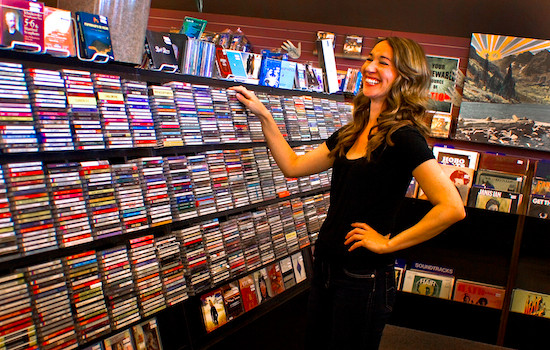 Peruse some of our most popular and prolific assortments of music. Best sellers include:
Pop and Rock
* Classic Rock
* Current Hits
* 1980s Pop
* Punk
* Progressive Rock
* British Invasion
Jazz and Classic Jazz
* Vocal Jazz
* BeBop
* New Orleans Second Line
* Harlem Renaissance
Blues and R&B
* Chicago Blues
* Delta Blues
* 1960s Soul
* 1970s Funk
Native American, Latin, Reggae and World
* Southwestern United States
* Caribbean and Central America
* Afrobeat Orchestra
* Celtic Fusion
If obscure is more your speed, try one of our niche market genres:
* Country, Bluegrass, Folk and Americana
* Hip Hop and Rap
* Classical, New Age and Inspirational
* Easy Listening, Soundtracks and Musicals
* Spoken Word and Comedy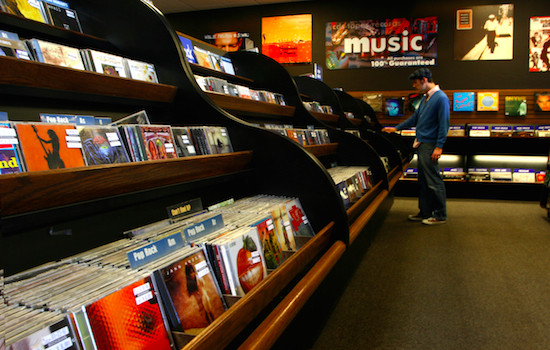 All. Of. It. While you're at Bookmans, don't stop at music. We also carry movies, video games and hardware, comics, magazines, housewares and, of course, books! Bookmans is not bound by new releases and popular titles. If you want to discover something new, ask us for a recommendation. We can suggest music that fits you better than any suggested by an online algorithm.
Too good to be true? Stop by any of our six locations in Arizona and prepare to be amazed. Bookmans is a Buy, Sell, Trade store. You can bring in your old and gently used books, CDs, DVDs, instruments and housewares to receive Bookmans trade credit or cash. Stop in and check it out! Come see all that Bookmans has to offer from our wide range of reading material to our cult movie section to our rad staff and their sparkling personalities.
Bookmans can not guarantee stock. So if there is a particular title you are looking for give your local Bookmans a call and a staff member will be happy to assist you. And don't forget to check out our new sports exchange store. Located in Tucson, Bookmans Sports Exchange is your one stop shop for all things sports, fitness and outdoors.