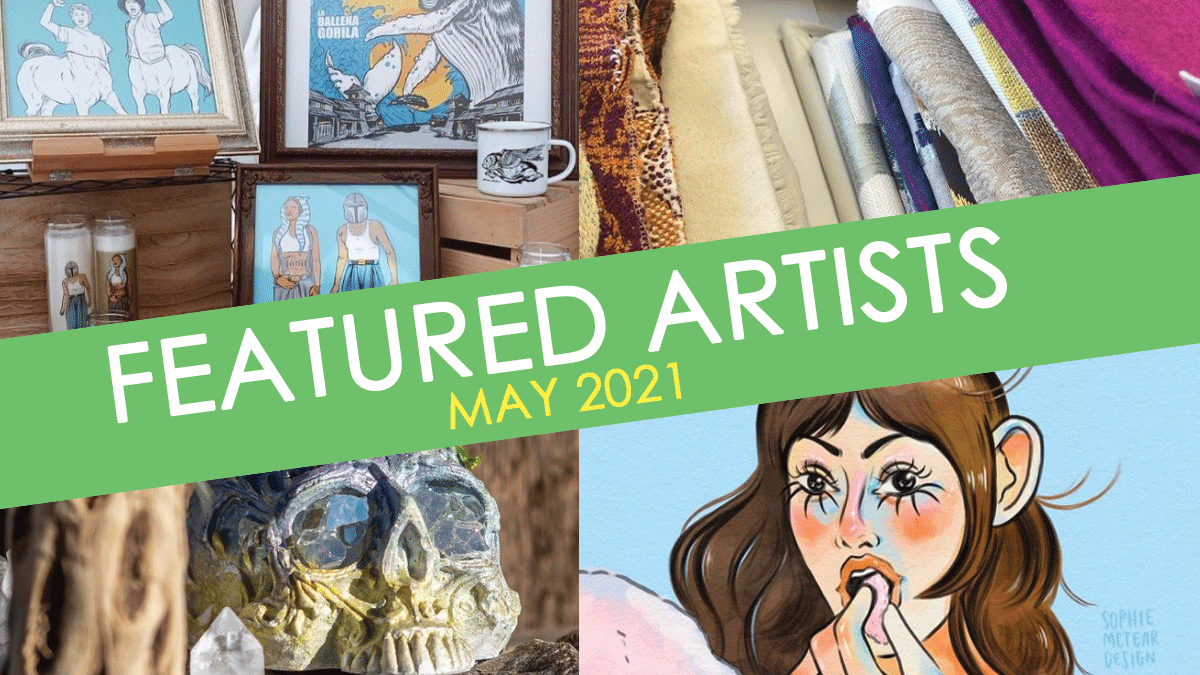 May Featured Artists at Bookmans!
Featured Artists are heading to Bookmans stores throughout Arizona! Bookmans stores have been introducing some amazing local artists to our spaces since February. This May we've got a featured artist at four Bookmans stores!

Tucson welcomes three incredible artisans who are making a big splash on the Southern Arizona arts scene!

Jamille Textiles will be at Bookmans Northwest all month long, so stop on by and shop their artisanal brand of kitchen towels, face masks, dyed fabrics, and more!

Sophie McTear Design will be at Bookmans East with some colorful featured art that you need in your life and home!

Jewelry and decor artisan La Luna Coyote is making their Bookmans debut at our Midtown store. It just so happens that they have the perfect gifts for Mother's Day!

Sparrows and Sombreros made such a splash at our Midtown store in February that they are taking their gorgeous art prints to Route 66 and Bookmans Flagstaff all May long!
Support your local artists at your local Bookmans stores each and every month. We're hoping to bring featured artists into our stores on a monthly basis. That means we'll feature six local creators each and every month at every Bookmans store! If you want to be considered for a Featured Artist space at a Bookmans store near you, please email marketing@bookmans.com. We'll get back to you with current Featured Artist opportunities.
Stay tuned to see who else is coming your way in 2021!