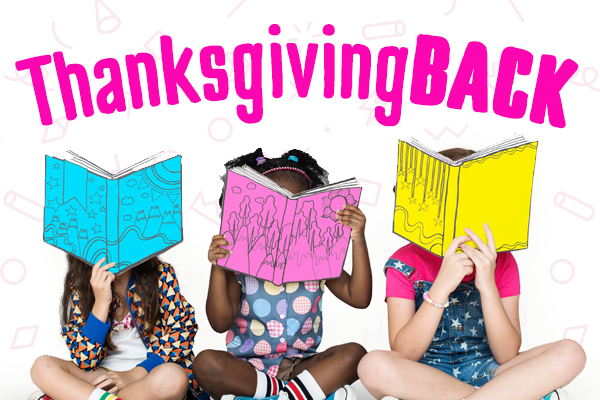 Literacy Abounds with ThanksgivingBACK!
Bookmans has long been a supporter of literacy, and you can help us meet our book donation goals with ThanksgivingBACK!
You've heard it before – reading is fundamental. That means that literacy is an essential skill that children can build on from early childhood. Literacy helps children develop the necessary groundwork that will put them on the road to success well into adulthood. Thankfully, Arizona has some of the most incredible literacy organizations working each and every day to educate people of all ages. They provide the resources readers need to succeed. But they can't do it alone.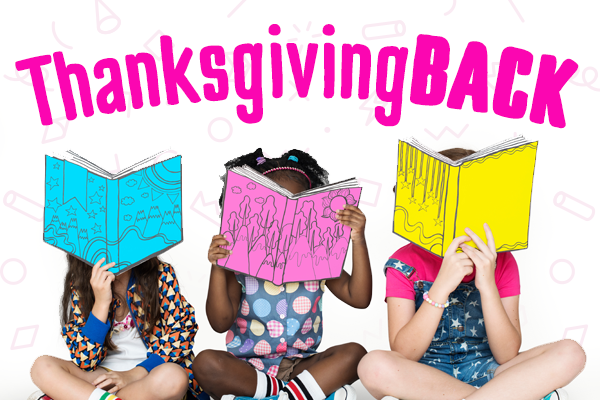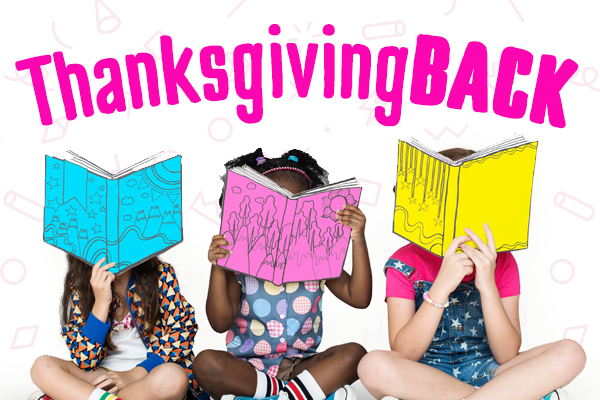 In previous years, Bookmans stores collected direct book donations over a single weekend for our ThanksgivingBACK campaigns. We're changing things up for 2022 by asking our customers to donate their Bookmans trade credit instead of buying a specific book. That means that the literacy nonprofit organizations we work with will be able to use the donated trade credit to shop for ANY BOOKS they want and need from our stores all year long!

From November 12 through November 23, all customers will be able to make a Bookmans trade credit donation at Bookmans checkout. Just in time for the holidays, we'll collect all of that beautiful yellow trade credit and donate it directly to a local literacy group on your behalf!
Literacy nonprofits serve all members of the community, from non-literate adults to ESL readers as well as children and those with special needs. That's why they need a wide variety of books and learning materials in 2023, so show them that you care about literacy in all its forms by donating your trade credit in November.
If you have more trade credit than you would like to donate, Bookmans cashiers will happily split it so you can donate only as much as you want to during ThanksgivingBACK. It's that easy to make a HUGE difference in the lives of every member of your community Bookmans trade credit, and we hope that you join us in donating in 2022!